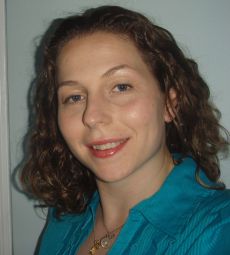 Certified Holistic Health Counselor, Certified Personal Trainer, Spinning Instructor, IM=X Pilates Instructor, Strength & Sculpt Instructor, Enthusiastic Public Speaker, Health & Wellness Workshop Facilitator, Published Author, Future New York Times Bestseller, Reiki Level II Practitioner, Exercise Buff, Marathon Runner and Triathlete!

I split my time between being a Type A personality and also being the other one when my Type A allows me to!  These two parts of me- I call them my Alter Egos- allow me a unique perspective while working with my clients.  I am loving and supportive while also able to strongly encourage and educate in a way where you feel both comfortable and confident.
Once you allow yourself the time and space to step into your own greatness, into your own brilliant uniqueness, then that is exactly when you find out who you truly are and where your journey will lead you.  I would truly love to be your guide on that journey.
Here is a more formal version of who I am.

Meet Annette Nack!
I was formally educated in Holistic Nutrition, Wellness and Lifestyle Counseling at the Instititute for Integrative Nutrition in New York City.  While I was there, I was also lucky enough to be involved in the second year graduate Immersion program where I was able to mentor 12 amazing newbie health counselors.

I am certified by the American Association of Drugless Practitioners.

This education taught me about diet and nutrition practices, issues and concerns that span the entire globe and across all cultures and lifestyles.  Not only did I learn all I needed to know about food and how to incorporate the best foods into my own personal diet, but also how to teach others to do the same.

This amazing education gave me the tools to begin my work as a health advocate, work that I am truly passionate about.
Imagine being given the skill set where you'll know exactly what you'll need to eat, drink or do to live your best life- where you'll have all the energy you need, all the vitality you'll want and all the knowledge you'll need to make positive and informed choices.

My work as a Fitness Professional adds to the talents I bring to all of my clients.  Not only can I address their food and lifestyle concerns, but I can also add in my own personal experience in the realm of fitness and weight loss.

I continue to add to my professional Fitness background and experience so that I can not only add to my own quality of life but also to give each of my clients the most up-to-date answers to their most pressing movement-based concerns.  As an added bonus, I even offer the option of having their private health counseling sessions with me while they exercise.

In all seriousness, I am both Action and Results oriented.  I want you to have the results you are looking for and to be able to create a plan of action to have your results be both repeatable and attainable.
Let me repeat that- I want your results to be Repeatable and Attainable.
I am confident that I can teach you how to successfully do this.
This is what makes how I work different and incredibly valuable to every single one of my clients.
I currently offer my services  as a:
Holistic Health Counselor through One-on-One sessions

Public Speaker

Teleseminar Facilitator on Holistic Health & Nutrition topics

One-on-One Fitness Personal Trainer

Private and Distance Reiki Energy Work

Assorted Wellness & Lifestyle Services such as a Healthy Kitchen Klean-up, An In-Home Healthy Cooking Demo, The Classic Health Food Store Tour & The Souped-Up Health Food Store Tour with the "Take Annette Food Shopping" Option


My ideal clients are ready and willing to make changes right now!  They are often frustrated with the way their life is- either specific parts of it or as a whole- and are not willing to stay in the same place that they are in any longer.

I work well with both men and women of all ages, backgrounds and situations.
If you're not 100% ready and comfortable for change, but know that you cannot stay exactly where you are any longer, I invite you to contact me so that we can chat and find ways for you to embrace the life you truly want and deserve.

Feel free to read through my FAQ- some frequently asked questions by both clients and potential clients.  I hope that this will help to clarify any questions or concerns you may have about the work that I do.


End the frustration!  Take the next step and vow to live life the way you've always imagined.  You can do it and you do deserve it!